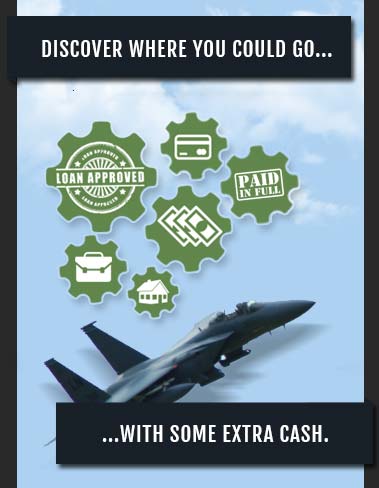 Military Loans
For All Military Branches and Ranks
Welcome to Military-Loan.info your one stop resource for information on applying for online military loans over the internet. Please visit our new loan and financial networking site at:
http://www.military-loans.net, as we are now a member of the Military Loans Network.
This site does NOT make payday loans and we are happy that recent legislation ensures that military service members can no longer be taken advantage of by such predatory financial products.
For a new way to lend and borrow, with members of your own branch of service, please visit
which is a new online lending & loan site, specifically for members of United States armed services.